Trending
Meet the 80-year-old 'Roti Wali Amma', selling food for the last 15 years.
By
|
Recently, 'Baba Ka Dhaba' became very viral on social media. An elderly couple who live and sell food in Delhi lost their income during the lockdown. But suddenly one-day their video went viral and after that their life becomes easy and they get good support financially as well as emotionally. Bhagwan Devi, one such elderly woman from Agra, has been feeding food for the past 15 years for 20 rupees. But for the last few months, she is not earning very well because of the pandemic.
According to news agency ANI, Bhagwan Devi, known as 'Roti Wali Amma' in Agra, has been cooking food and served the needy peoples with very little profit for the last 15 years. But because of the pandemic from the last few days, her income is nearly zero. According to Bhagwan Devi, 'I have been doing this work for the last 15 years. But because of the pandemic, there is no sale at this time.'
Video went viral but it did not benefit her from any point of view
Although Amma's video has likewise gone viral it did not have much effect. Amma feeds people pulses, vegetables, rice, and roti for 20 rupees and lives with them. Amma has been doing this work for the last about 14-15 years. They used to come with laborers and rickshaws to eat amma's roti's, but due to the lockdown, the number of customers has reduced greatly, and that affected her income very badly.
Also read:- Aishwarya Sridhar becomes the first Indian woman to win the world wildlife photographer of the year award.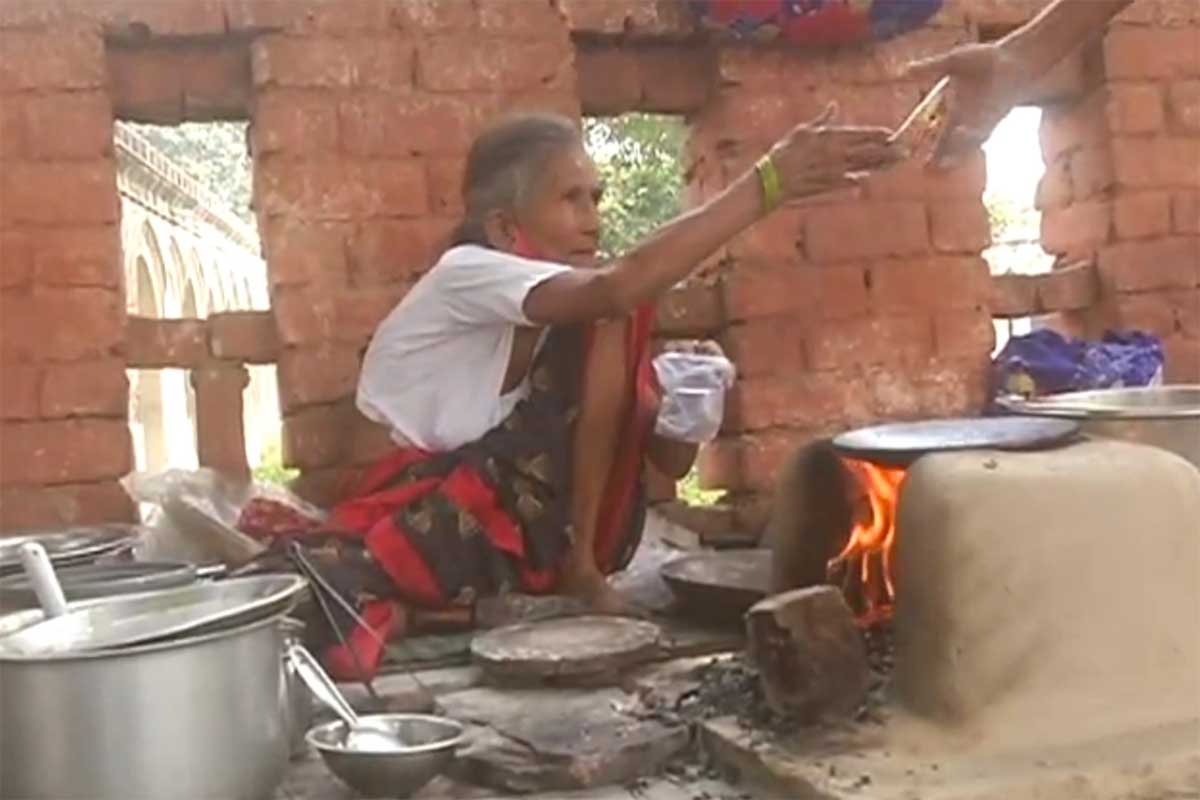 Amma's troubles do not end here. Amma is also many times displaced due to her work on a roadside. Roti wali Amma says that no one is supporting me. Repeatedly removed from the place, where would I go, if I found a shop somewhere, I would have run my job well.
Meet the 80-year-old Roti Wali Amma who preparing food for the last 15 years Bhagwan Devi told that she has two sons but they do not keep her with them. They expelled her from home but she did not give up on the situation. As long as the hands and feet are working properly, she will continue to do her work.