Trending
DRDO successfully tests indigenous high-speed drone 'ABHYAS'
By
|
DRDO successfully tested a combat drone named as 'ABHYAS', it is another big achievement in the defense sector.DRDO successfully carried out the combat drone testing at Balasore, Odisha. Sources stated that its performance was quite brilliant throughout the test. The test was monitored through various radars and an electro-optic system.
India has successfully tested the combat drone (ABHYAS) during recent testing at Balasore, Odisha. The Defense Research and Development Organization (DRDO) conducted a flight test of the Highspeed Expandable Aerial Target (ABHYAS ) on Tuesday. The Indian Armed Forces will benefit greatly from the ABHYAS combat drone.
The Design Of ABHYAS
Giving further information about the 'ABHYAS' drone, Defense Research and Development Organization (DRDO) officials said that the configuration design of 'ABHYAS' is based on a small gas turbine engine. An indigenously developed MEMS-based navigation system has been used for its navigation.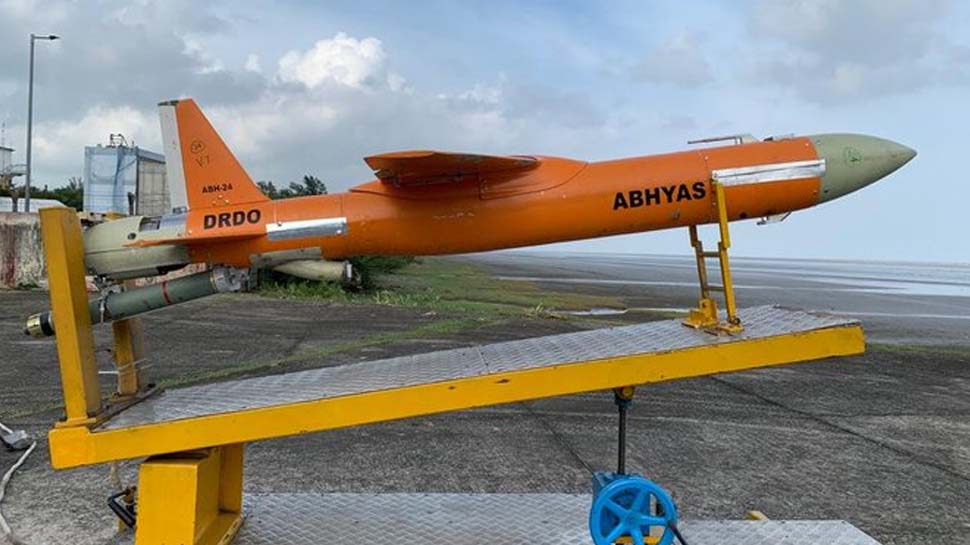 How does ABHYAS drone work?
The drone operates on a small gas turbine engine. It moves on to the MEMS navigation system and flight control computer. The ABHYAS is designed for a fully autonomous flight.
Defence Minister Rajnath Singh congratulates DRDO
Union Defense Minister Rajnath Singh has termed the successful flight test of the exercise a major success. Rajnath Singh tweeted, 'DRDO has crossed a milestone today with a successful flight test from ITR Balasore to ABHYAS – high-speed expandable aerial target. It can be used as a target for evaluating various missile systems. Congratulations to DRDO and the people associated with this achievement.
Also Read:- 10 Powerful vehicles used by the Indian Army which only used by the Army personal.
Where will the ABHYAS be used?
Radar cross-sections and visual-infrared signatures of ABHYAS can be utilized with a variety of aircraft and air safety devices. This can also perform as a jammer platform and decoy which can help greatly to the Indian armed forces and Indian airforce.