Trending
A 10-year-old girl of Kerala created a world record by making 33 dishes in an hour.
By
|
Today we are going to tell you about a girl whose activity will surprise you. Many children up to the age of 10 can not even make a 'Roti' But Saanvi M. Prajit of Kerala surprised everyone by making 33 dishes in 1 hour. With this, Sanvi also held a world record. This girl is being highly praised on social media.
Sanvi's name recorded in the Asia Book of Records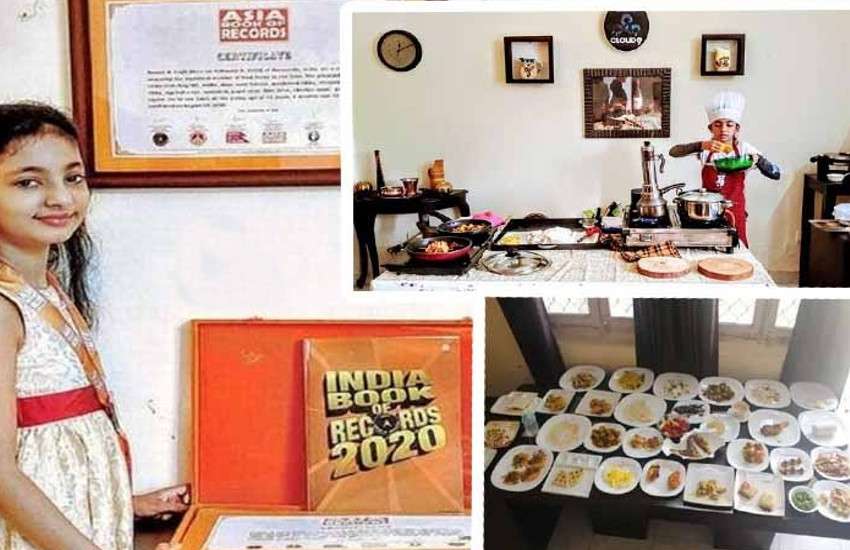 Sanvi, a resident of Ernakulam in Kerala, has prepared 33 dishes in an hour. She has cooked idli, uttapam, mushroom tikka, papdi chaat, waffle, fried rice, chicken roast, pancake, appam, and many more. She has published her video on her own YouTube channel. Sanvi loves cooking as well as dance.
This event took place in her house, during this many peoples are present to witness the world-record-holding performance of Sanvi. With this unique work, he has got her name registered in the Asia Book of Records. Sanvi has put the full video of her cooking skills on the YouTube channel. Many netizens are loved the cooking style of this little chef lady, peoples also appreciate this little girl. On August 29, Sanvi's name was recorded as the highest dish-maker after this act.
Sanvi want to be a chef…!!!
Sanvi's father Parjit Babu is the wing commander in the Air Force. Currently, the family lives in Visakhapatnam at this time. Her mother told that when this video was shoot, two gazetted officers were present there. Sanvi told them that she wants to become a chef. Sanvi's mother also understands her interest in cooking and her dream. This video of her cooking skill is viral and being well-liked on social media.
Also read:- Let us know about the new controversial advertisement of jewelry brand Tanishq
This world record of Sanvi is a very good answer to those people, who think that the children should only concentrate on studies rather than the other activities.